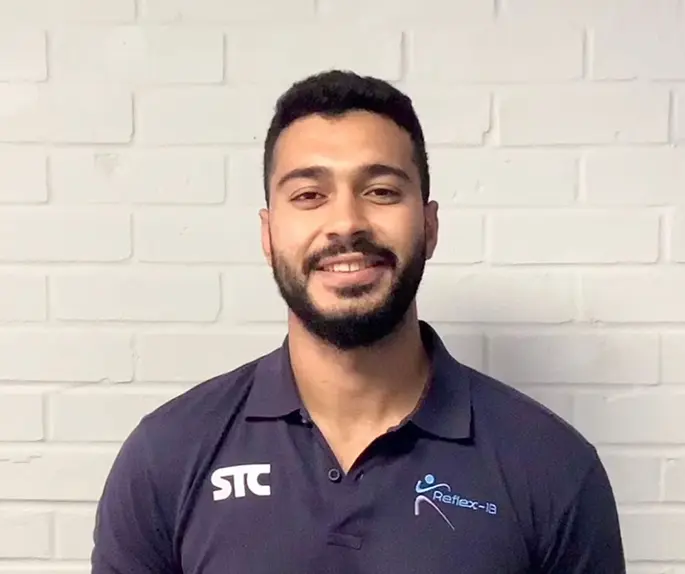 I graduated from the University of Hertfordshire, where I obtained my degree in physiotherapy in 2017.
My professional journey led me through junior and senior rotations within the NHS, where my interest in musculoskeletal (MSK) physiotherapy became apparent. This passion steered me towards pursuing an MSK career both privately and in the NHS.
I am currently working full-time as a specialist paediatric physiotherapist in neurology and musculoskeletal physiotherapy.
I enjoy working with diverse age groups and contributing positively to their lives. I firmly believe in a patient-centred approach to treatments, recognising that every individuals needs are unique. I am dedicated to
tailoring treatments that align with each patients goals, employing a range of treatment modalities to ensure they receive the outcome they desire from my treatment.
It's my privilege to make a meaningful impact through my work as a physiotherapist.
During my spare time I enjoy playing basketball in the local league where naturally I am no stranger to injury. I therefore understand the frustrations that injuries or pain can bring, disrupting your ability to continue with activities that you love.
Feel free to book an appointment with me so I can assist you to returning to what you enjoy.
We accept private medical insurance from: